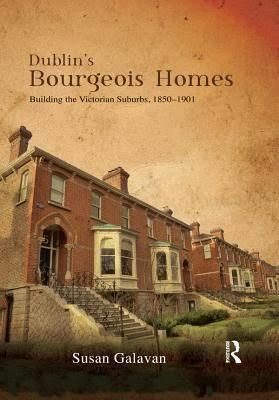 Tuesday February 06, 18:30 P.M.
Susan Galavan will present a talk based on over 10 years of research on Dublin's Victorian houses. Drawing on her work as a conservation architect, this work is the subject of her new book Dublin's Bourgeois Homes: building the Victorian suburbs 1850-1901, recently published by Routledge in London. Focusing on the work of three entrepreneurial developers, she follows in their footsteps as they speculated in house building: signing leases, acquiring plots and sourcing bricks and mortar. Dr Susan Galavan is a qualified architect and holds a PhD in architectural history from Trinity College Dublin. She is currently a Postdoctoral Research Fellow at the Department of Architecture, University of Leuven, Belgium. 

Tickets
Get tickets by visiting our store below. Ticket sales are powered by EventBrite.
Buy Tickets